Summary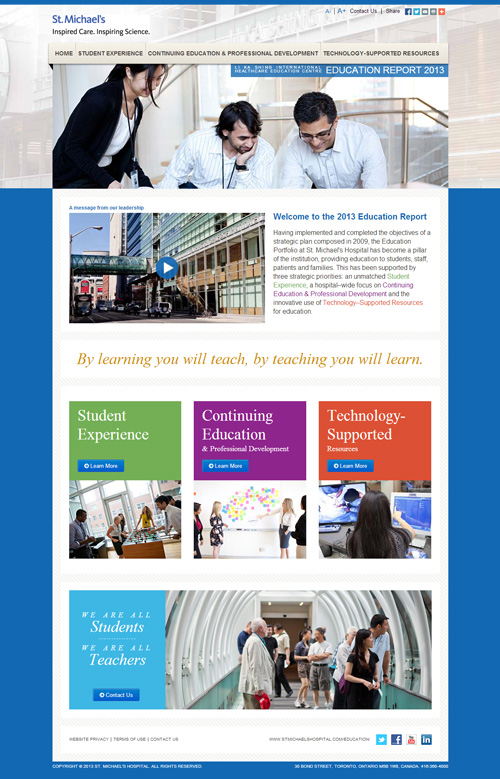 St. Michael's Hospital is a world-class teaching and research hospital affiliated with the University of Toronto. Annually, it is home to close to 3,000 student placements from 26 health disciplines. The student experience is part of a continuum of education to promote better patient outcomes through a culture of discovery.
When St. Michael's Hospital needed help creating an online showcase for their educational initiatives they approached Seventyeight Digital to develop a dynamic, impactful, socially interactive website to serve its various stakeholders.
The solution we developed effectively presents the unique features of St. Michael's research and teaching programs, and highlights key accomplishments and impacts on improved patient outcomes.
Key outcomes include:
Development of a modern, dynamic, engaging, visually appealing design – one that presents St. Michael's Hospital as a progressive, authoritative and stakeholder-focused organization.
Cross-device compatibility.
Integration of social sharing.
Adherence to web accessibility guidelines.