Summary
Medpanel is a healthcare research consulting firm specializing in providing medical market insights to issues related to the development and commercialization of medical products. Offering its clients both online and offline access to its global community of medical professionals, MedPanel provides primary research based market insights to corporate and financial clients in the Healthcare industry.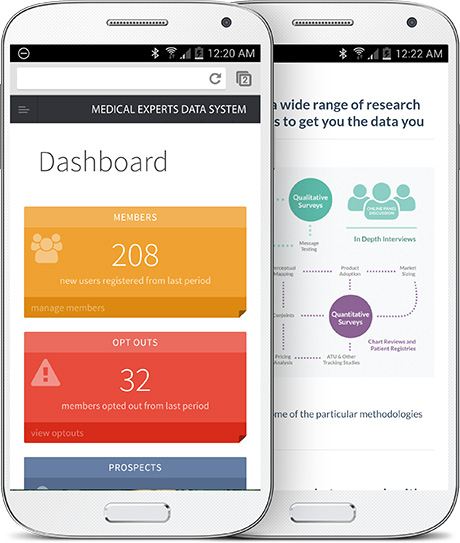 Medpanel retained Seventyeight Digital to develop and implement a custom proprietary Medical Experts Data System (MEDS) designed to provide MedPanel with the ability to acquire, manage, track and communicate with medical experts based on their field of specialty.
The system was designed to:
Increase the intelligence value of the data through integration of communications feedback, survey participation and response data.
Increase the "usefulness" of the data through the use of powerful search tools, data segmenting, multi-criteria filtering, communications and export utilities.
Provide for management of client engagements through project and campaign creation, tracking and management.
Facilitate honorarium and participation fee payments and tracking.
Reduce Medpanel staff overhead required to manage the data records, assemble and send communications, track and report on individual and collective campaign results.
Provide a technical foundation that is both extensible and sustainable for years to come.
Kentico Responsive Front End Site
In addition to MEDS Seventyeight designed and developed a fully responsive, publically accessible website with MEDS two-way back-end integration. This website was designed to complement and augment MEDS by providing a streamlined channel to recruit medical experts as well as to increase Medpanel's exposure and visibility and drive qualified candidates and prospective client traffic. The public website was built using Kentico CMS.