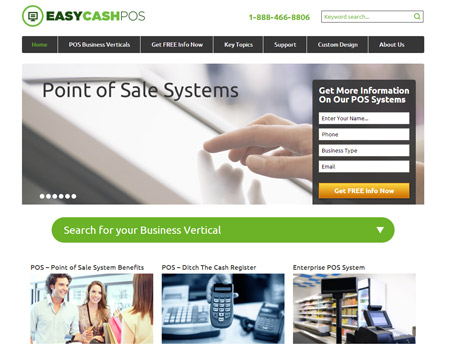 For over 20 years, EasyCashPOS has been developing and servicing proprietary POS systems customized to the needs of their retail sector clients. As a Canadian company they have put particular efforts into ensuring their software is compliant with the specific federal and provincial taxation requirements for inter-provincial, intra-provincial and international trade.
Seventyeight Digital leveraged WordPress CMS as the foundation for a new website designed as an effective informational marketing platform and lead generator. Prospective clients can search by their specific retail business vertical in order to obtain information regarding the particular features and software functionality unique to their industry. Leads are captured through a a series of web forms and directed to the appropriate person on the EasyCashPOS sales team for direct follow-up.
The site was built in WordPress CMS.